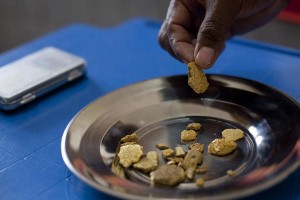 NEW SELLER PROCEDURS 
Requirements for all New Sellers: In order to determine that a new seller can perform, both my lender and refinery require a small trial shipment of one to two kilos of an Au sample, direct to our LBMA refinery. This is not an option it is a requirement. The trial shipment is important for many reasons. It really starts our relationship and builds the trust between us. It will also help determine if your product requires any special processing or contains any contaminants. Once the trial is completed you can ship any amount we agree to. All shipments our sent direct to the refinery and not to  Our Buyer.
.
Our Buyer banks with  SunTrust Bank, which will provide the seller's bank with official funds verification up to $1,000,000.00 prior to shipping, thereby demonstrating that we are financially  capable.  We do not use letters of credit, bank guarantees or require the seller to post a performance bond. They are abused and out-dated financial instruments. We have been banking with Suntrust since 1979 – 31 years.  They will provide you with an excellent banking reference.
.
Our refinery account is with an LMBA refinery of which there are only three in the USA. We maintain an LBMA refinery licensed account.  They have put Our Buyer through a criminal, financial and personal background check. I can assure you we are not going to risk losing our 30 year banking relationship with Suntrust, or our LBMA refinery account or go to jail over two kilos of gold.
.
We will sometimes reimburse the seller for expenses depending upon the price of product. We will never advance any funds under any conditions. This is prohibited by our bank and our refinery as they do not want to be associated with any scams. We conduct all business in Republic LMBA Refinery which provides 100% security for the seller and the buyer. All payments are made only after final assay in the USA. The process we use is scam proof. If you agree with these terms, we will continue, if not, thank you for considering our company.
Our Buyer is a very transparent and a highly reputable company.   No seller has ever lost a cent. We welcome your investigation of Our Buyer and we want to do business.  If it's real gold, everyone always gets paid.   I look forward to hearing from you.  We are looking forward to getting started.
Let's make doing business a pleasure. Please don't ask us to fly to you to see your gold. If I were to get on a plane every time someone sent me a offer over the Internet I would live on a plane.  We get some 150 offers every month. Let  me try to make this transaction as easy as possible. Our Buyer is a real buyer.  What a real buyer is supposed to have is money, yes money to buy your gold.
.
To insure prove of funds you can have your banker contact Our Buyer's banker and they will verify funds and  provide financial capability up to one million dollars. Then we can do a small trial shipment.
.
Our Buyer's bank, Suntrust Bank, will also verify that we have had our bank account with them for over 30 years.  More importantly they will provide you with an excellent banking reference.
.
In addition, we only use (LBMA) London Bullion Market Association refinery. To get an LBMA refinery account, one must be in good standing.  There are only three LBMA refineries in the USA. We have to go through a financial, criminal and personal back- ground investigation. We have to be financially sound and pay every cent due to a seller. Our Buyer is also a registered  USA Corporation.  If you have access to the Internet and you can check Our Buyer out in five minutes. Please request the web site from us. Our Buyer is known worldwide.
The only way we know the gold is genuine is when it is assayed and refined at the LBMA refinery. There is no advantage for either party to travel for a trial shipment.  We just have to prove that we have the funds to buy the gold, though we are pre financed at the refinery. The seller has to prove by shipping product direct to refinery that they have real gold. The gold will be safely handled assayed refined and you will be paid. Please keep in mind no business transacts until these procedures occur. Our Buyer is known worldwide for their reliability. We are the real deal so when you are ready to do business, please let us know.