Bank to Bank Gold Dore or Nugget, CIF, Seller Puts up 2% Bond – beware!
WARNING!!!!
THIS SELLER IS DUVALE INTERNATION PTY OUT OF AUSTRALIA!  THEY HAVE 19 MINES AND SAY THE DEAL IS BANK TO BANK BUT I HAVE JUST HAD TWO OF THE BIGGEST REFINERIES IN THE USA REJECTED BY THEM BECAUSE THEY REFUSE TO ALLOW THE BUYER'S REFINERY TO TEST THE GOLD BEFORE WRITING A COMMITMENT LETTER FOR 1000KG PER MONTH FOR 5 YEARS.  HEAR IS THEIR REQUIREMENT BEFORE THEY WILL SEND A FCO
LOI ON COMPANY LETTERHEAD

LETTER FROM REFINERY OF BUYER THAT THEY WILL ACCEPT 1000KG PER MONTH FOR 5 YEARS.

LETTER FROM THE BUYER'S BANK COMMITTING TO PUT UP SBLC
ONLY AFTER SENDING THESE THREE TO THE SELLER WILL THEY ISSUE A FULL CORPORATE OFFER (FCO) WHICH IS TOTALLY BACKWARDS FROM ALL OTHER GOLD TRANSACTIONS WHICH REQUIRE POP FIRST BEFORE POF.  CHECK LBMA STANDARDS.  IT SHOULD NOT MATTER IF THIS IS DORE OR BULLION.
The problem is that no refinery will commit to 1000kg of gold that they have never tested.  Also, most gold refineries will buy the gold so there is no need for a SBLC from the buyer's bank.  The whole deal is impossible to do since the refinery can't have a sample to test first.
Study LBMA guidelines and you will see clearly that in the gold business POP always comes first and most refineries operate on this premise, THEY WOULD NEVER COMMIT TO 1000kg OF GOLD PER MONTH WITHOUT KNOWING THE CONTENT OF THE GOLD.  Duvale says that they will put up a bond but what kind of bond will cover the exposure that a refinery would suffer and possible loss of their license due to the ridiculous demand of making a commitment with no chance to test the gold?
Please visit our Sovereign Bullion page, the only legitimate gold that we have.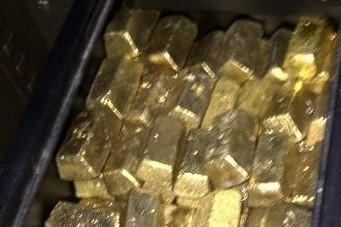 Gold Dore Bars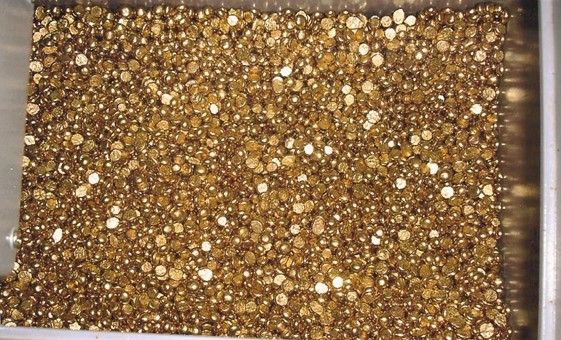 Gold Nuggets
Contact us for one the best gold buyers in the USA who has been buying gold for 20 years and is backed by the best refineries in the country, including a LBMA refinery that does 10MT gold per day.  Contact us on the form below and we will send you the complete protocol, contact information and website of the buyer.
General Facts of the offer:

---
---
(Note – if you are a broker, please submit a genealogy showing your position to the buyer.  We only want principal buyers here)
Comments or questions are welcome.