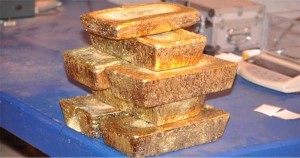 ABOUT OUR BUYER FOR GOLD DUST/DORE BARS
OUR BUYER is a USA registered Corporation. We are not brokers, rather a well funded buying Corporation. We can send you the internet link on line to verify our corporate documents. We have the requisite infrastructure in place to close your gold offer and put together a seamless transaction. We are approved and Bonded with USA Customs. OUR BUYER refinery account is with LBMA refinery, one of only three in the USA. OUR BUYER is pre-financed with the refinery therefore every client is guaranteed to be paid after final assay.
.
In order to maintain an LBMA refinery licensed account OUR BUYER, as well as the principals, were put through criminal, financial and personal background checks.  In addition, USA Customs runs a similar investigation, OUR BUYER is absolutely reliable. OUR BUYER also contracts with Dunbar; a world class insured freight forwarder, to transport gold. We have a well established team in place to provide you the best of service
 .
OUR BUYER is well aware of all the scams and issues associated with gold and non-performance by various sellers. The refinery has recorded over 10,000 cases of non-performance and scams, most from West Africa. To insure a seller can perform, OUR BUYER's bank and refinery, require all new sellers to complete a trial shipment. The Seller can ship any amount from 1 to 25 kilos. The AU is shipped direct to the LBMA refinery, this is not an option, this is a requirement. The trial shipment is important for many reasons, to start with it will demonstrate that both parties can perform. This also starts our relationship and builds trust between our respective companies. In addition the trial shipment will also help determine if your product requires any special processing or contains any contaminants. Once the trial is completed you can ship any amount we agree too.
. 
OUR BUYER's bank, SunTrust Bank, will provide the Sellers bank with official funds verification of up to $1,000,000.00 prior to shipping, demonstrating OUR BUYER is financially capable; again OUR BUYER is pre-financed at the refinery. OUR BUYER does not use letters of credit, bank guarantees or require the seller to post a performance bond. OUR BUYER has been banking with SunTrust since 1979, over 30 years.  SunTrust will provide a seller on behalf of OUR BUYER an excellent banking reference.
.
 OUR BUYER will sometimes reimburse the seller for expenses, dependant on the price we pay for the product. OUR BUYER will never advance funds under any conditions. This is prohibited by our bank and refinery, as neither entity wants to be associated with any potential scams or fraud. OUR BUYER conducts all its refining business at LBMA Refinery which provides 100% security for the Seller and the Buyer. All payments are made to the seller immediately after final assay.
. 
The process that OUR BUYER uses is scam proof. If you agree with these terms we will move forward with a transaction, if not, we thank you for considering our company. OUR BUYER is a very transparent and highly reputable company.  No seller has ever lost a cent. We want to be found, we want to do business.  If it's real gold, everyone always gets paid. OUR BUYER looks forward to hearing from you. OUR BUYER looks forward to getting started with your company.